Old Hickory Sheds of North Idaho
We're the Oldest, Most Experienced & Dedicated Dealer of Old Hickory Sheds in the USA
We've been in Coeur d'Alene for 12 years!
Come see us at 1418 W. Appleway across from WinCo and Lowes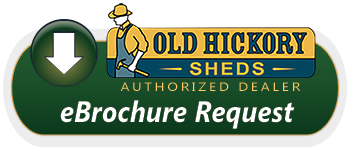 Old Hickory Sheds of North Idaho
We're the Oldest, Most Experienced & Dedicated Dealer of Old Hickory Sheds in the USA
We've been in Coeur d'Alene for 12 years!
Come see us at 1418 W. Appleway across from WinCo and Lowes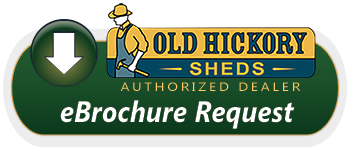 Delivered from the Sales Lot or Factory to Your North Idaho Home, Ranch or Business and deliveries are FREE to
Athol, Bayview, Bonners Ferry, Cataldo, Cocolalla, Clark Fork, Coeur d'Alene, Dalton Gardens, Deary, Hauser, Haven, Hayden, Hayden Lake, Hope, Huetter, Kellogg, Lewiston,
Moscow, Mullan, Naples, Old Town, Osburn, Pinehurst, Plummer, Ponderay, Post Falls, Potlatch, Priest River, Priest Lake, Princeton, Rathdrum,
Troy, Twin Lakes, Sandpoint, Sagle, Smelterville, Spirit Lake, Stateline, Wallace, Worley … All of North Idaho
And Delivery is FREE up to 30 Miles from
Coeur d'Alene, Post Falls, Sandpoint, Ponderay, Priest, Kellogg, Lewiston, Moscow, Nine Mile Falls, Spokane, Airway Heights
Our Sales Lots are stocked with up to 60 buildings!
We are always open, so come by, take a look, and pick up a brochure.
1418 W. Appleway across from WinCo and Lowes
Summer Savings
Sales Event
Old Hickory's Happy Owners
May sound a little corny but our Motto is "We don't sell sheds, we Help people"
Hi, we're John and Pat Motley and we are the very first Old Hickory Shed dealer in the country. For over 10 years we have been a dedicated dealer and have sold over 5,000 sheds and barns, going on 20 million dollars in sales, and talked with well over 40,000 customers.
Guided by experience, knowledge, and patience we help you in designing and ordering the perfect building for your needs and property and we look for any potential challenges with the delivery of it. We give you the honest and straightforward truth about the company, the buildings, and options, delivery costs if any, and buying versus the rent-to-own program.
We are focused only on Old Hickory Shed products, we don't sell used cars, tractors, trailers, farm supplies, window tinting, or other things, only Old Hickory Sheds and we do not use used car salesman tactics. We're also concerned about the possibility of the need for a building permit or homeowners association approval. When other dealers have said "It's not my problem", we feel it's our responsibility to do whatever we can to help you avoid any problems. We also offer free stamped engineered plans before you purchase a building so you can apply for a building permit or HOA approval if necessary.
For us it's not just about selling you a shed, it's all about the "Happy Ending" when your wonderful new building is delivered, and you have a great big smile on your face … 😀
Here's Just a Few of Our Many Happy Owners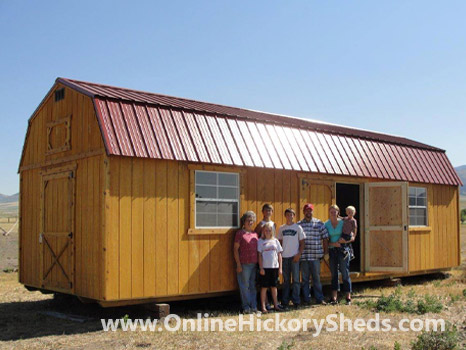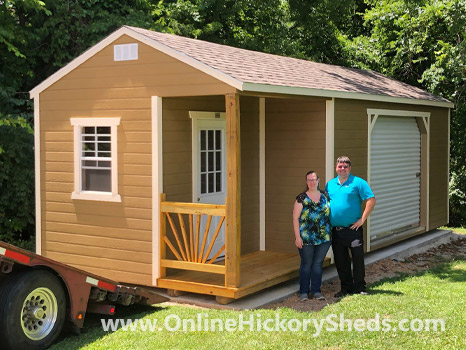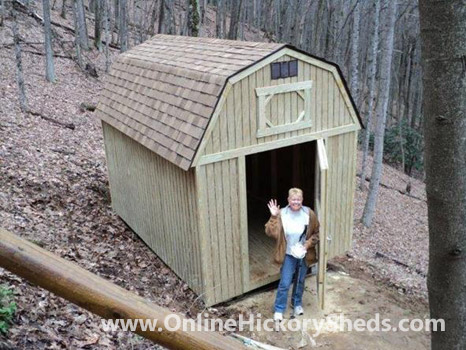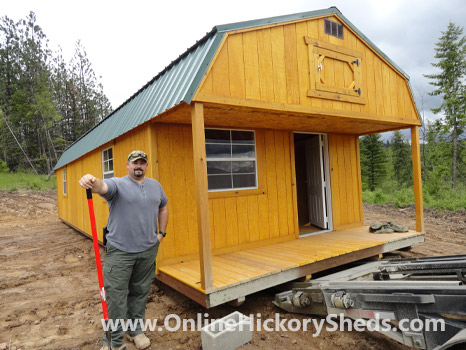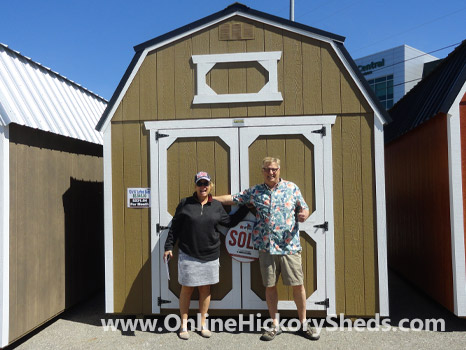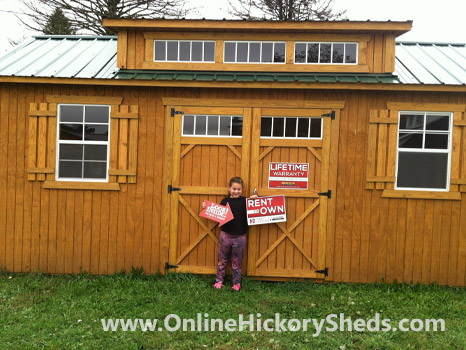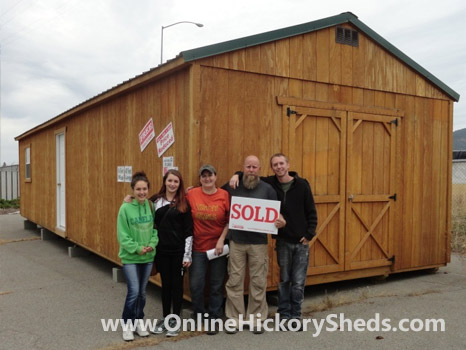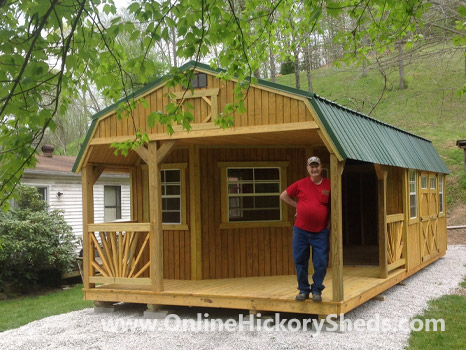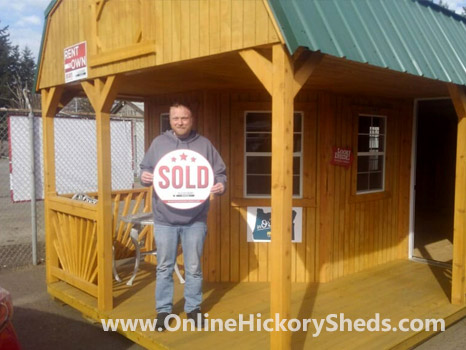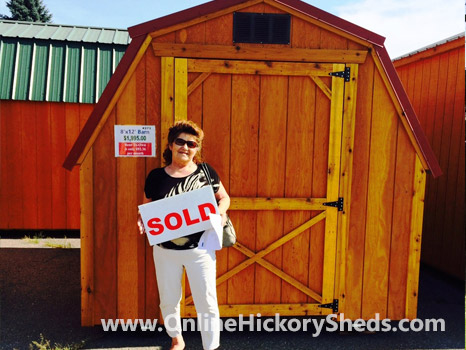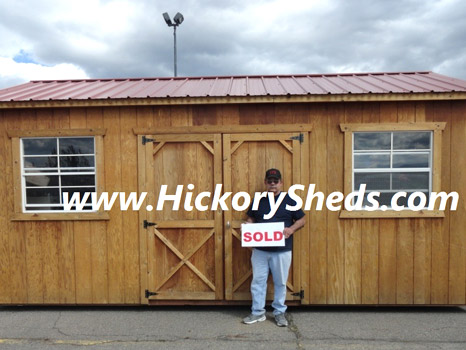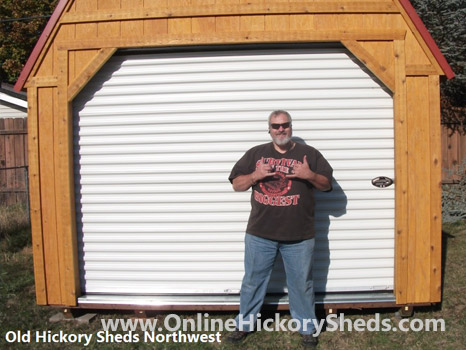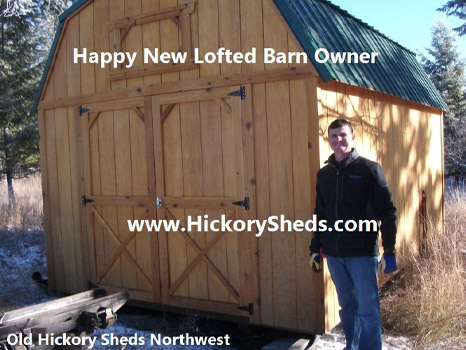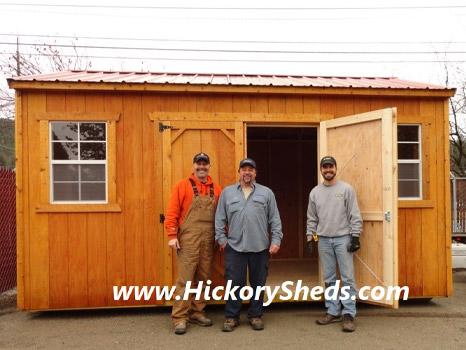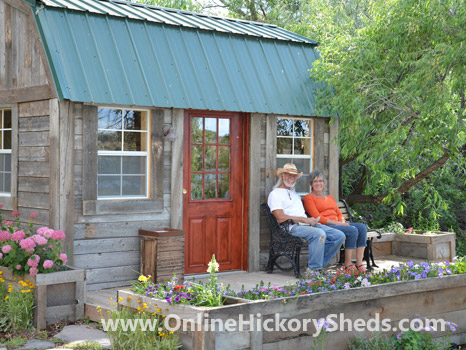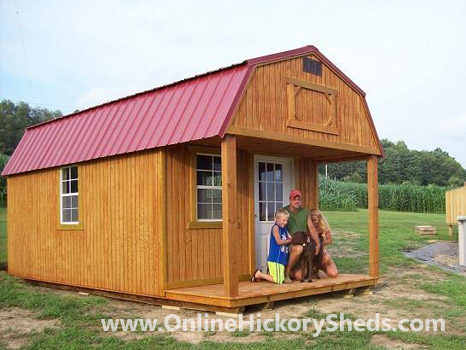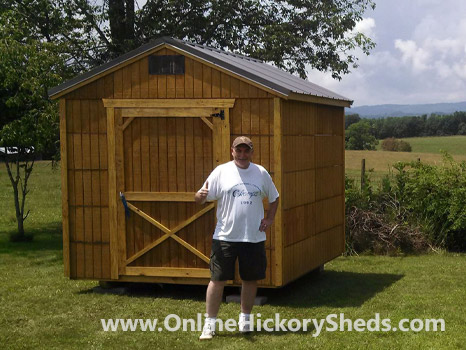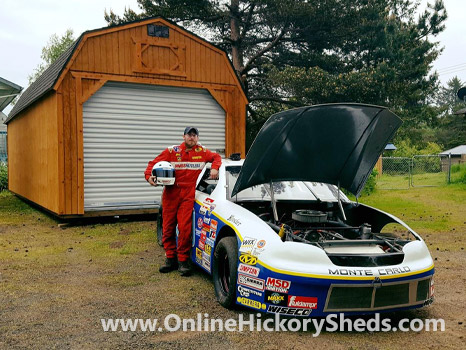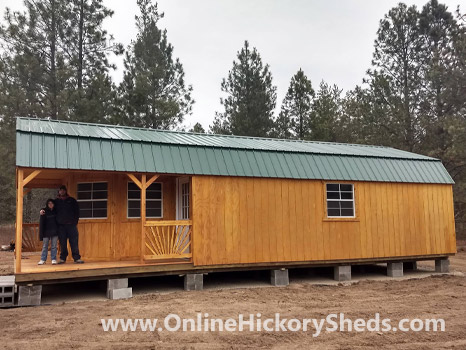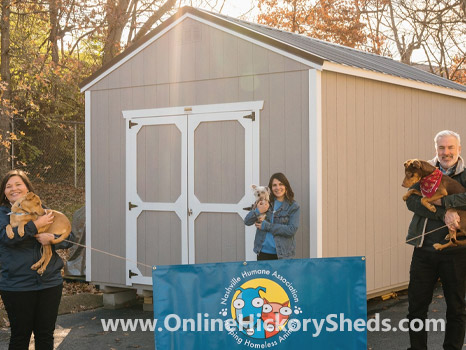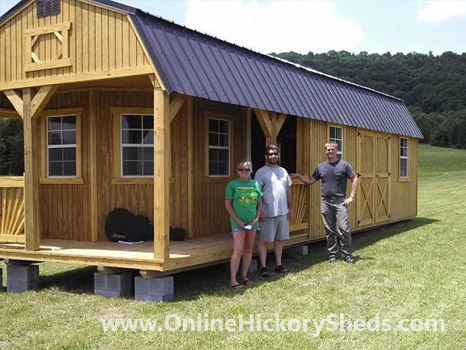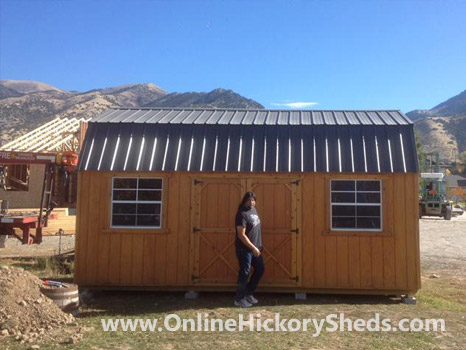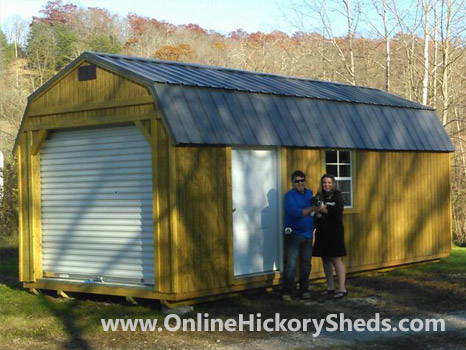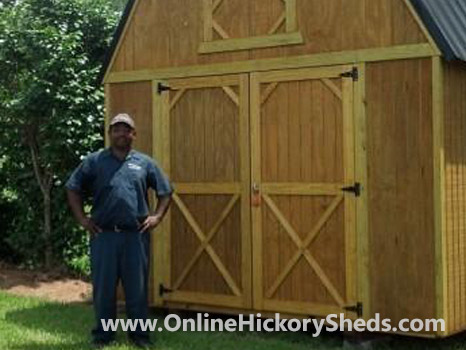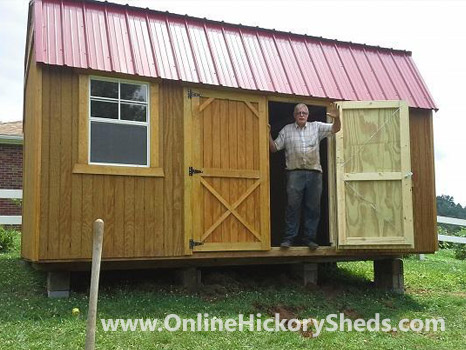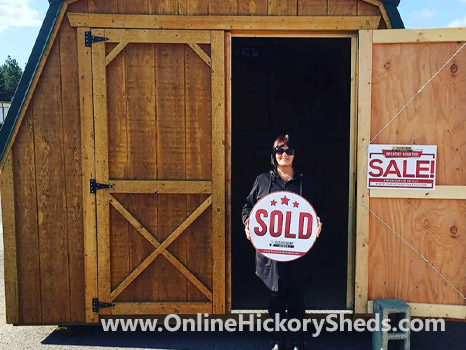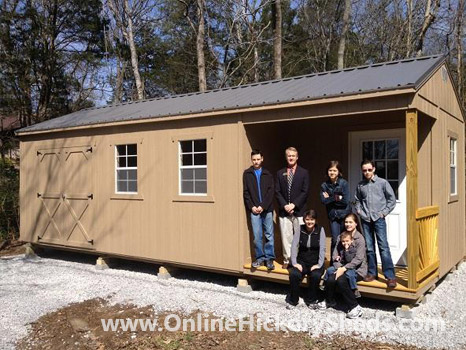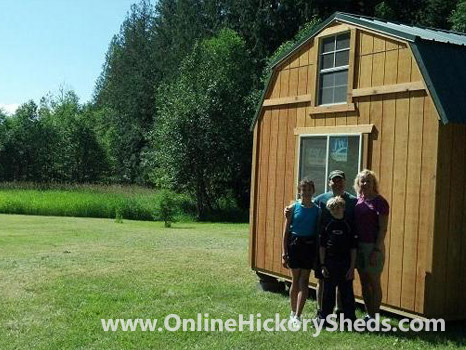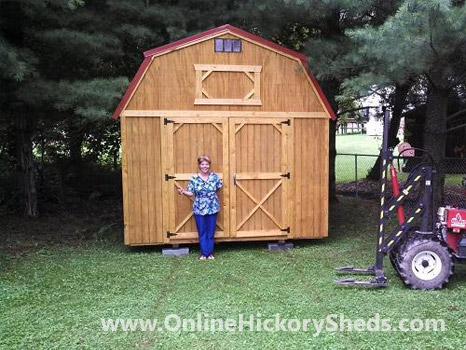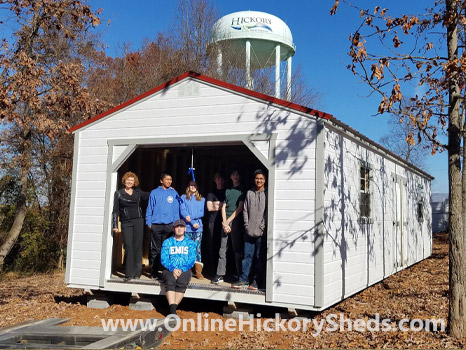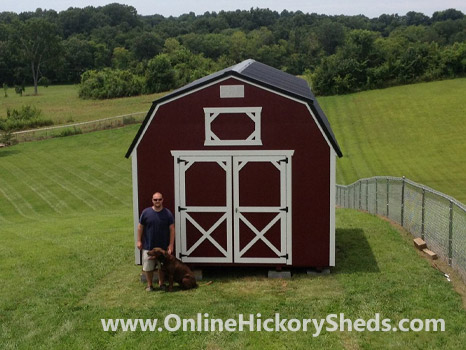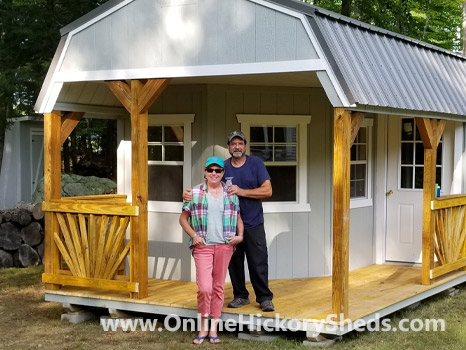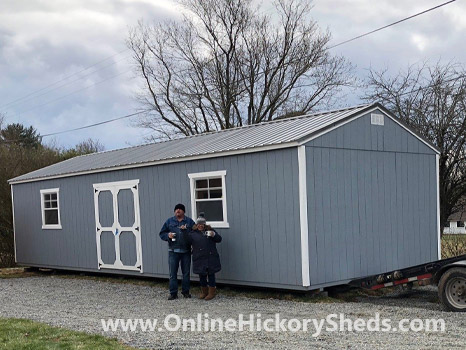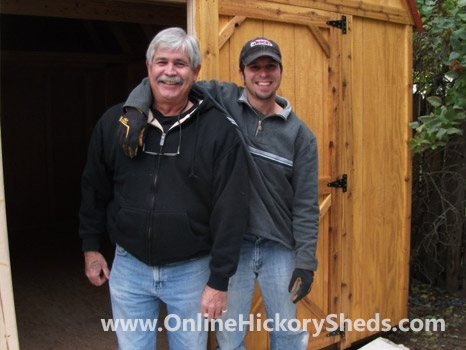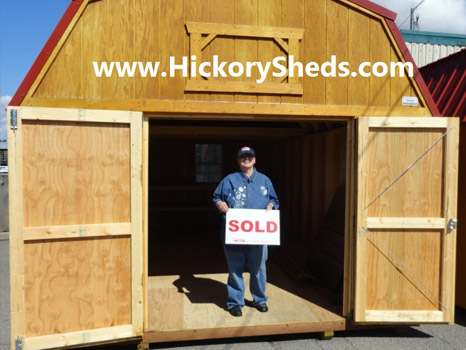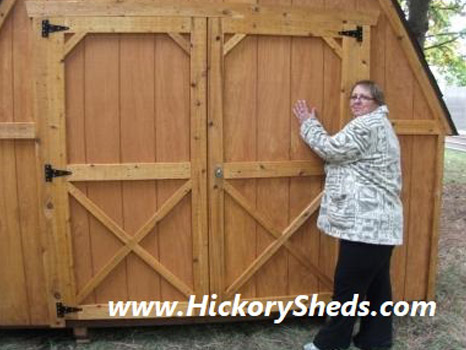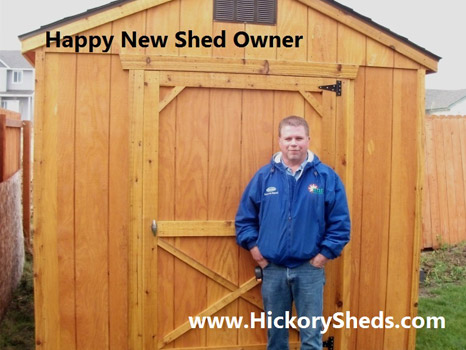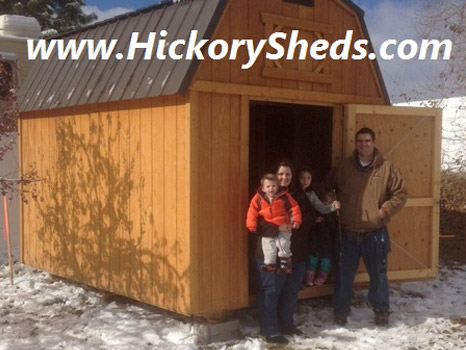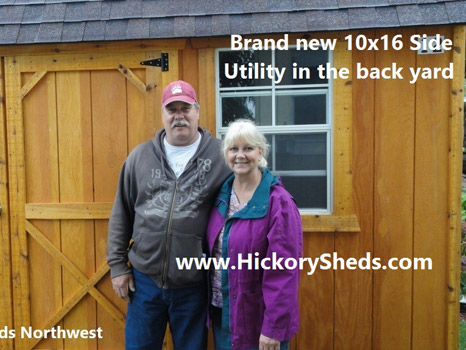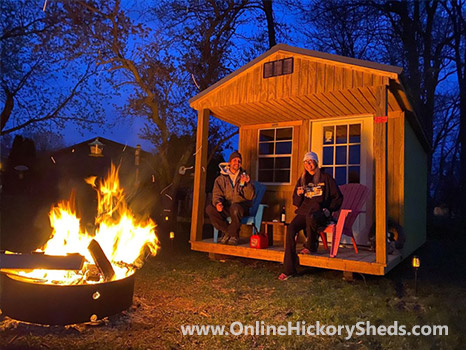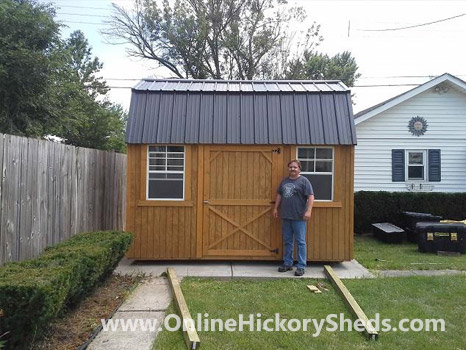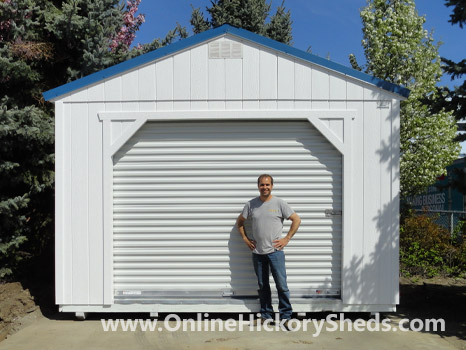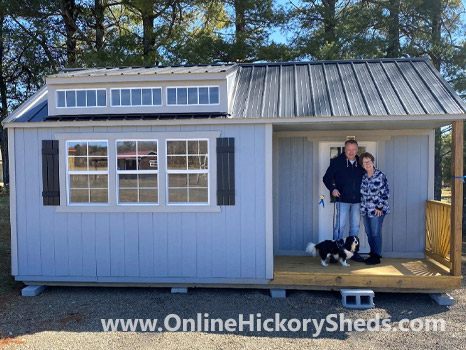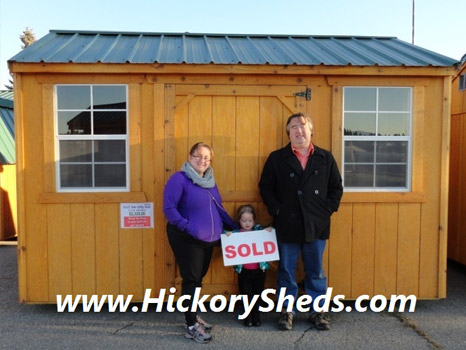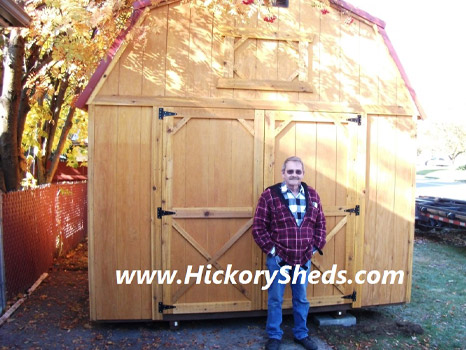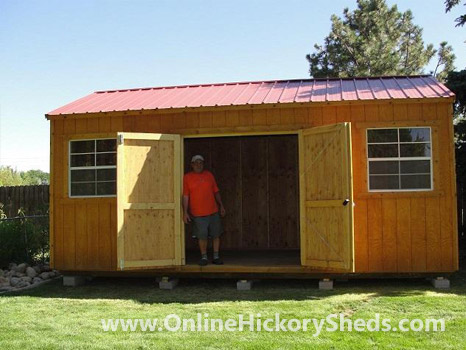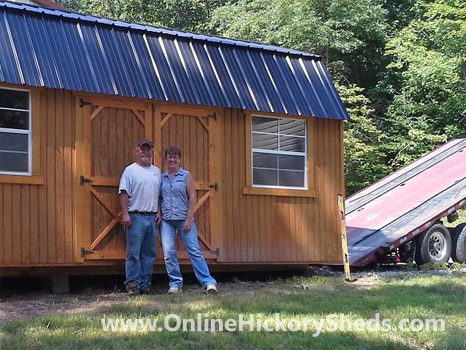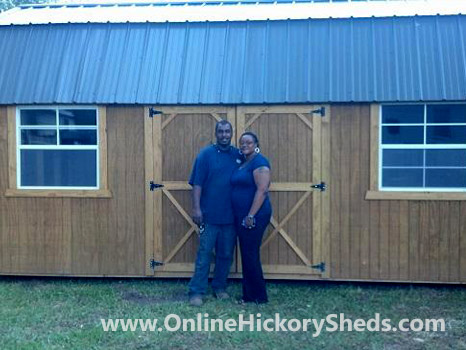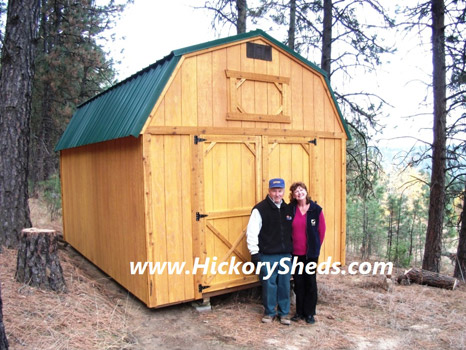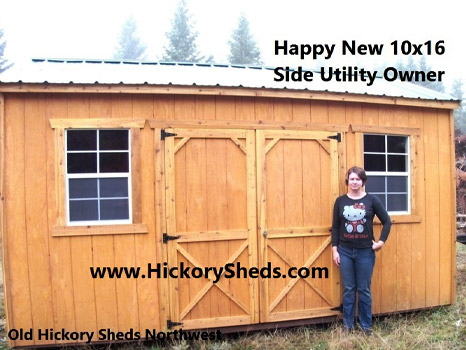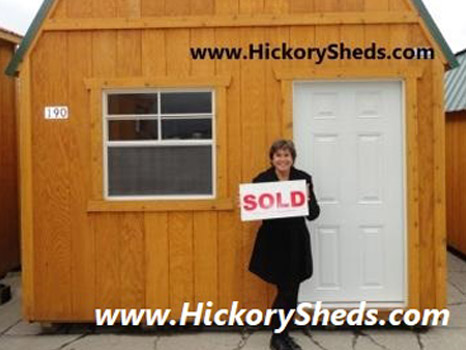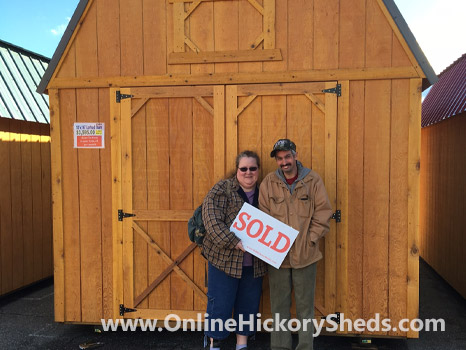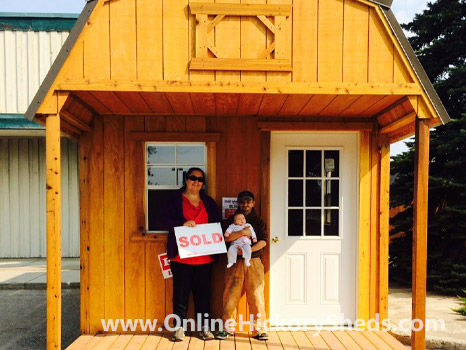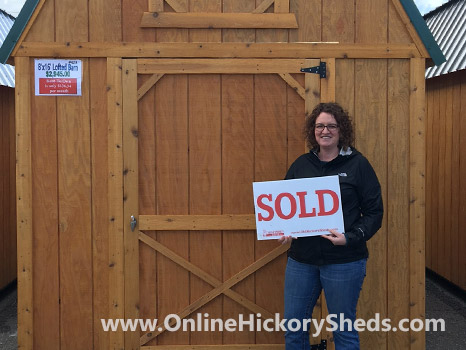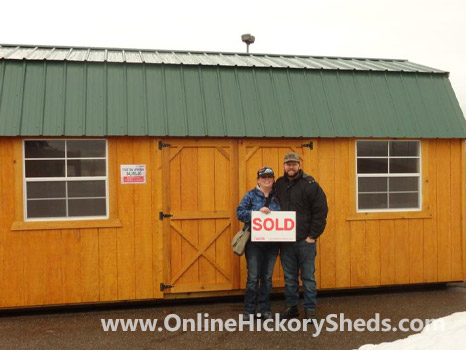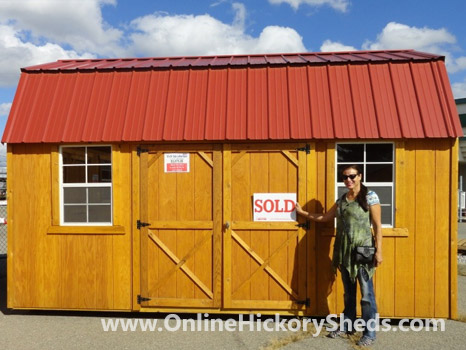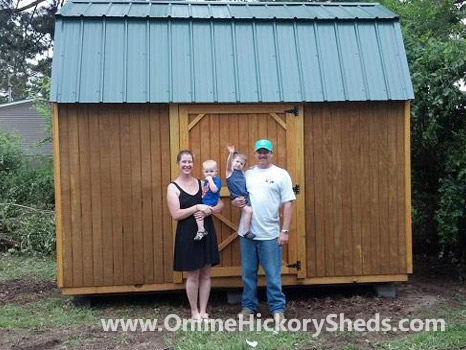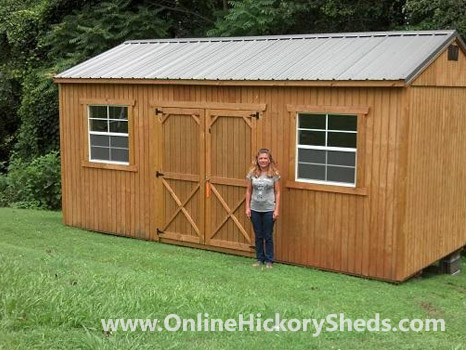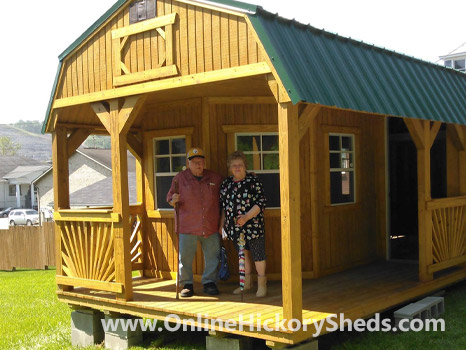 Click Below For Your Local Delivery Area
In North Idaho Old Hickory Delivers To
Saint Maries, Harrison, Lewiston, Orofino, Kamiah, Kooskia, Ketchum, Cascade, Grangeville, Cottonwood, Riggins, Kamiah
All of North ID and everywhere in between
And in North ID Delivery is FREE to Athol, Bayview, Bonners Ferry, Cocolalla, Clark Fork, Coeur d'Alene, Dalton Gardens, Hauser, Haven, Hayden, Hayden Lake, Hope, Kellogg, Moscow, Mullan, Naples, Osburn, Pinehurst, Ponderay, Post Falls, Potlatch, Priest River, Priest Lake, Princeton, Rathdrum, Troy, Twin Lakes, Sandpoint, Sagle, Spirit Lake, Stateline, Wallace, Worley
In Eastern Washington Old Hickory Delivers To
Brewster, Chelan, Coulee, Curlew, Ford, Fort Spokane, Goldendale, Ione, Kettle Falls, LaCrosse, Metalina Falls, Northport, Odessa, Republic, Ritzville, Saint John, Sprague, Rosalia, Steptoe, Tekoa, Twisp, Washtucna, Winthrop
All of Eastern WA and everywhere in between
And in Eastern WA Delivery is FREE to Airway Heights, Benton City, Cashmere, Centralia, Cheney, Chewelah, Clarkston, Cle Elum, Colbert, Colfax, Colville, Connell, Cusick, Davenport, Dayton, Deer Park, Elk, Edwall, Ellensburg, Ephrata, Fall City, Fredrickson, George, Grandview, Granger, Kennewick, Leavenworth, Liberty Lake, Loon Lake, Mead, Medical Lake, Moses Lake, Naches, Newport, Nine Mile Falls, Okanogan, Old Town, Omak, Othello, Otis Orchards, Parker, Pasco, Prosser, Pullman, Quincy, Reardan, Richland, Rockford, Royal City, Selah, Shelton, Soap Lake, Spangle, Spokane, Spokane Valley, Sunnyside, Tonasket, Toppenish, Tri Cities, Union Gap, Usk, Walla Walla, Wapato, Warden, Wenatchee, Winchester, Yakima, Zillah
In Montana Old Hickory Delivers To
The Bitterroots, Alberton, Big Sky, Conrad, Cut Bank, Deer Lodge, Glendive, Heron, Lewiston, Livingston, Noxon, Old Agency, Shelby
All of MT and everywhere in between
And in MT Delivery is FREE to Anaconda, Belgrade, Big Timber, Bigfork, Billings, Bozeman, Butte, Columbia Falls, Columbus, Fairview, Forsyth, Grantsdale, Great Falls, Hamilton, Hardin, Harlowton, Helena, Kalispell, Laurel, Lewistown, Libby, Lockwood, Lolo, Manhattan, Miles City, Missoula, Park City, Paradise, Plains, Pinesdale, Polson, Reed Point, Ronan, Sidney, Stevensville, St Ignatius, St Regis, Sulphur Springs, Thompson Falls, Three Forks, Townsend, Trout Creek, Troy, Victor, Ward, Whitefish, Worden, Wye
For more information, pricing, and delivery costs for your area, please email your name and the delivery address to
john@hickorysheds.com or pat@hickorysheds.com
Please call John or Pat Motley 7~days
Idaho 208-714-0396 ~ Wash 509-723-5880 ~ Mont 406-273-1331
For more information, pricing, and delivery costs for your area, please email your name and the delivery address to
john@hickorysheds.com or pat@hickorysheds.com
Please call John or Pat Motley 7~days
Idaho 208-714-0396
Wash 509-723-5880
Mont 406-273-1331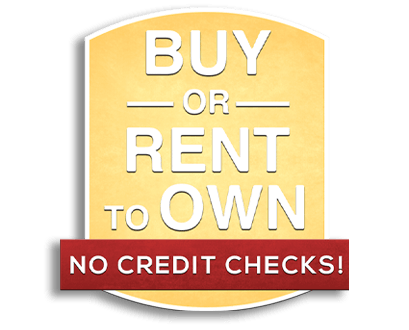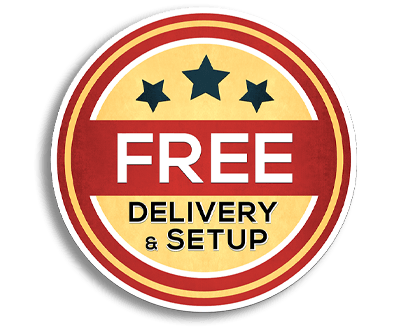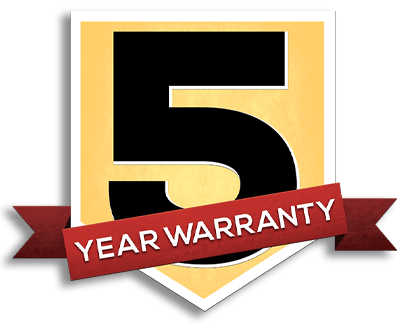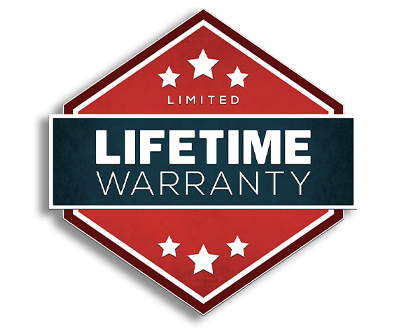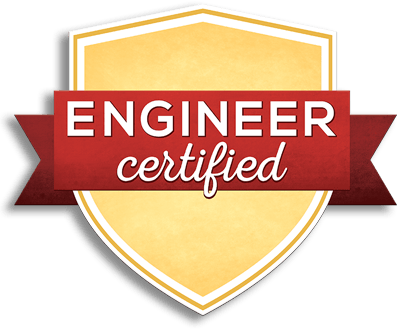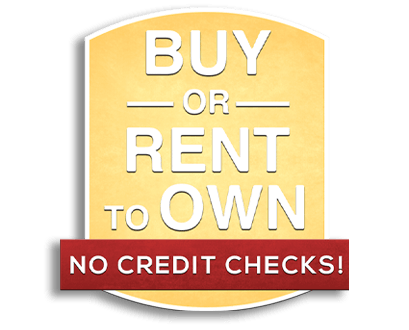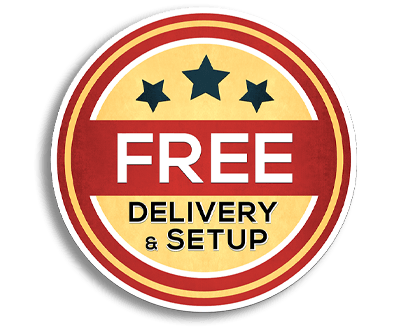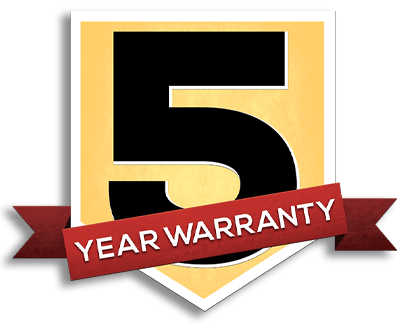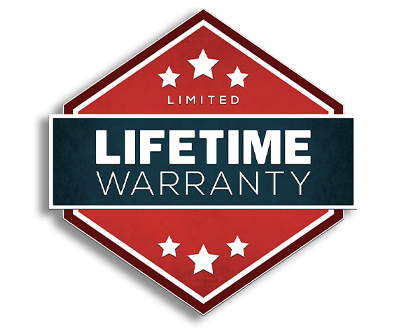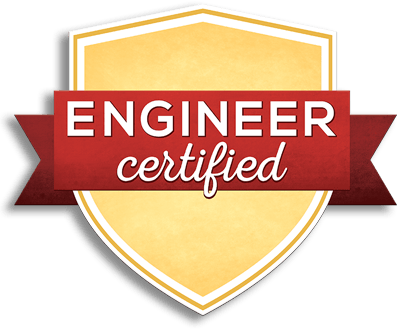 Old Hickory Sheds, LLC is the Premier Builder of Portable Buildings, Sheds, Barns, Cabins and Storage
© 1997-2023 "Old Hickory Sheds" and "Old Hickory Buildings" are registered trademarks of Hickory Buildings and Sheds, LLC Murfreesboro Tennessee